Join us at the market! The Kauai Community Market is a gathering place where farmers, local businesses, educators and students, residents and visitors all come together with one thing in common – an interest in buying fresh, buying local and supporting agriculture on Kauai. Special programs include education food demos, community guests, tours of the KCC organic garden and seasonal special events.
News & Events:
Kauai Community Market voted #1 Kauai Farmers Market!

2015



2014



2013



2012

---
We apologize for this change of venue to the "Holiday Recipe Contest". As a result of the heavy rains and the early closure of the Monday Pau Hana Market on December 6, 2021, anyone interested in participating in the "Holiday Recipe Contest", please send your application to admin@kauaicountyfarmbureau.org by December 10, 2021. Otherwise, bring your application to the December 13, 2021 market at 3:00 pm and stay for your package of ingredients.
---
Click here to print and fill out application for the holiday recipe contest
---

Kauai County Farm Bureau, Kauai Grown Program and Kukui Grove Management would like send a "Mahalo" to the community for voting the Monday Pau Hana Market as the 2021 Best of Kauai.

Also visit the Monday Pau Hana Market in December to shop for locally grown produce and ingredients for holiday meals and enjoy the special events we have planned for each Monday.


Pre-celebration of Small Business Saturday (November 27th) at the Monday Pau Hana Market.
Robbie Melton from Small Business Development Center - Kauai Office.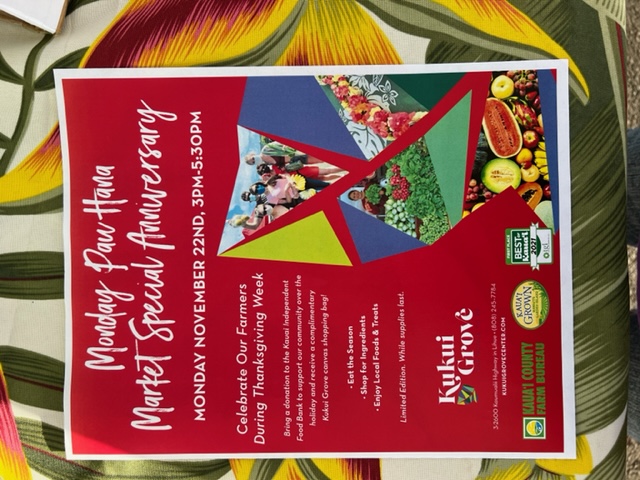 TRYEATHAWAII PRESS RELEASE - March 22nd, 2020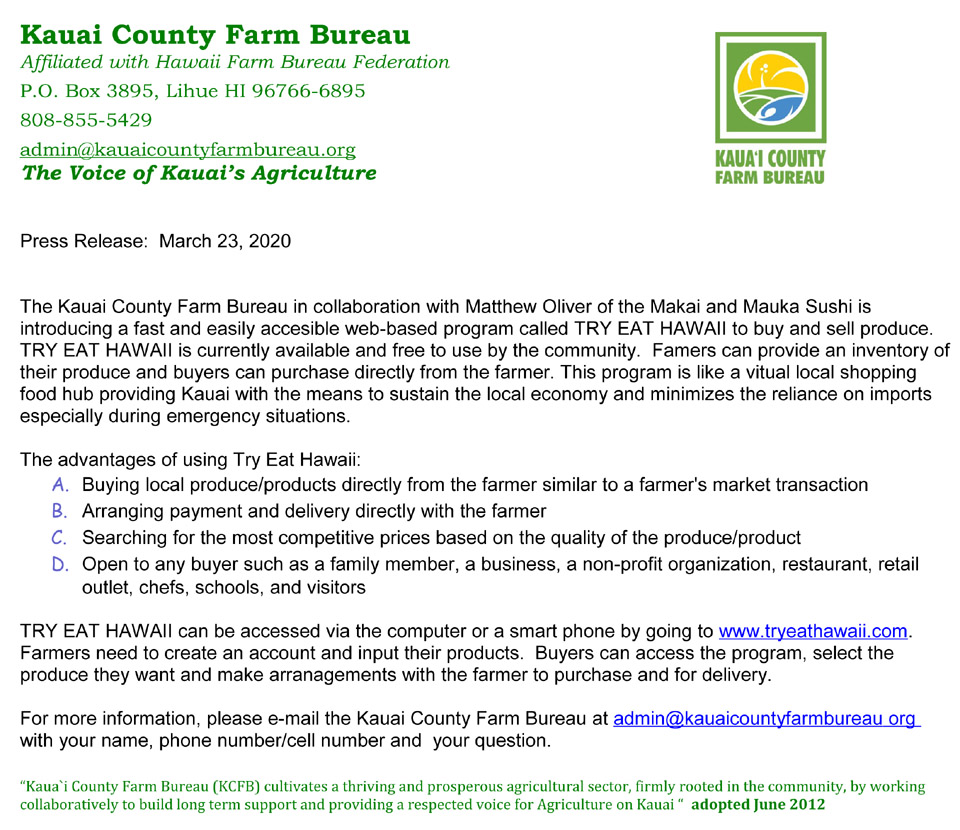 MARKET MEMO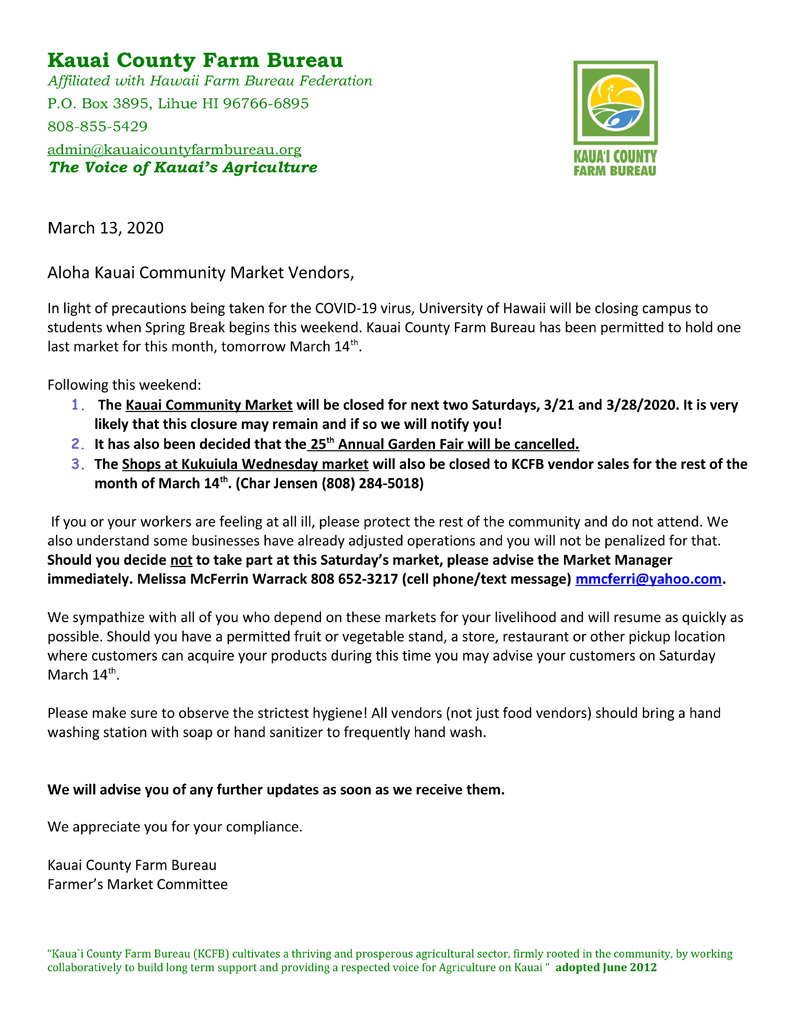 Click to view the Garden Fair Tabloid